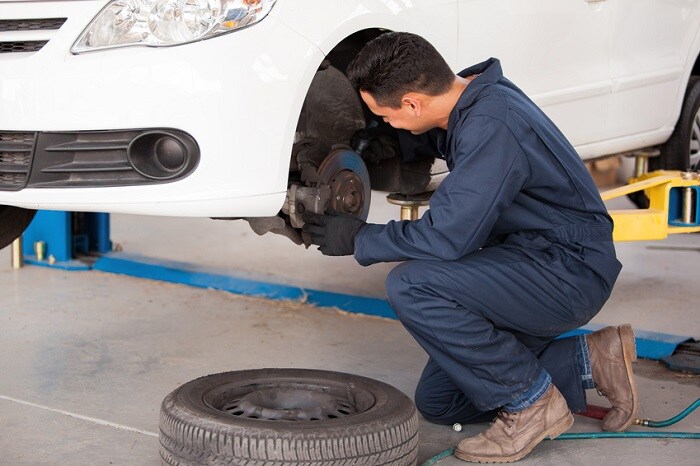 Did you know that August is National Brake Safety Awareness Month? Lost among all the hoopla around the releases of the new 2019 Subaru vehicles, National Brake Safety Awareness Month is a vital reminder to get your brakes inspected, as well as a time to learn about how your vehicle's brake system functions. Head on over to our Subaru service center for special brake service deals throughout the month of August.
National Brake Safety Awareness Month was created by the Motorist Assurance Program, the nation's largest consumer auto service non-profit organization, with the goal of encouraging drivers near Catonsville, MD and across the nation to learn about brake safety and function. The organization is hoping that drivers visit their local trusted service center for a brake inspection, as brakes are an essential aspect of both safety and performance. Mechanics recommend a brake inspection at least once per year, and at the very first sign of trouble. Delaying a brake inspection can caused the issue to worsen and end up costing you more money in the long run.
During the month of August, our certified Subaru mechanics are offering a complimentary brake inspection, where we'll check the brake pads, shoes, rotors/drums, wheel cylinders, and parking brake. We'll then add brake fluid as necessary in order to make your brakes as effective as possible. If you're confused about how exactly brakes work, we're happy to educate you. When you hit the brake pedal, it tells the cylinders to supply brake fluid to your calipers, which then power your brake pads. Your brake pads eventually wear down, requiring replacement.
Head on over to Heritage Subaru Catonsville today for a trusted brake inspection.