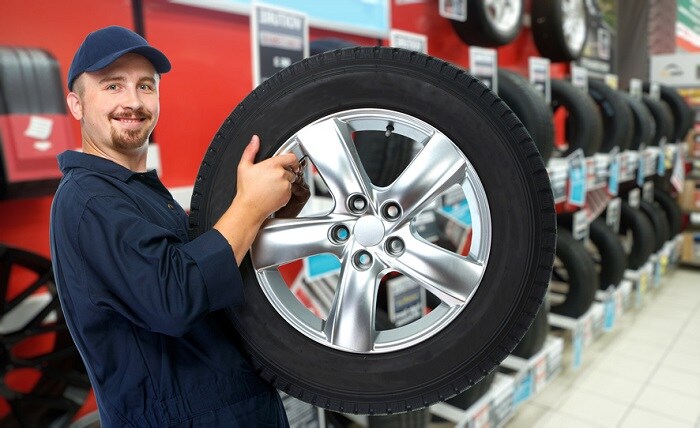 Our team is dedicated to customer service excellence here at Heritage Subaru Catonsville, your local new and used Subaru dealership, and just one thing we do to earn your satisfaction is to provide you with expert auto advice.
When maintaining your car, one of the most important components to be aware of is your tires. Your tires do more than just provide you with momentum; they also serve as a source of traction control and are tasked with supporting the weight of your vehicle. That said, there is a wide variety of tire types out there, and the factors that separate these different kinds can make all the difference in finding the right tire for your specific needs.
One factor to be aware of when purchasing tires is the speed rating. The speed rating is the amount of sustained speed that a tire should be able to endure. For instance, a performance car that is tooled for speed will want a tire with a much higher speed rating than a standard commuter.
Another thing to pay attention to when purchasing a tire from our Subaru dealership in Baltimore, MD is the tires load index. The load index is the amount of weight that a tire can support. If you end up installing a tire with an inappropriate load index, you run the risk of damaging your tire preemptively.
Lastly, we always suggest that you purchase a set of tires that are equipped to handle the weather in your local area. If you're native to the Baltimore area, for instance, you'll want a set of tires that can handle the rough Maryland winters. Consider winter tires for the winter season, or even all-season to last you through the entire year.
If you're shopping for a new set of tires, our Subaru service team is here to help you find the tires that match your vehicle and your specific driving habits. At Heritage Subaru Catonsville, we strive to be your main source for all your automotive needs.