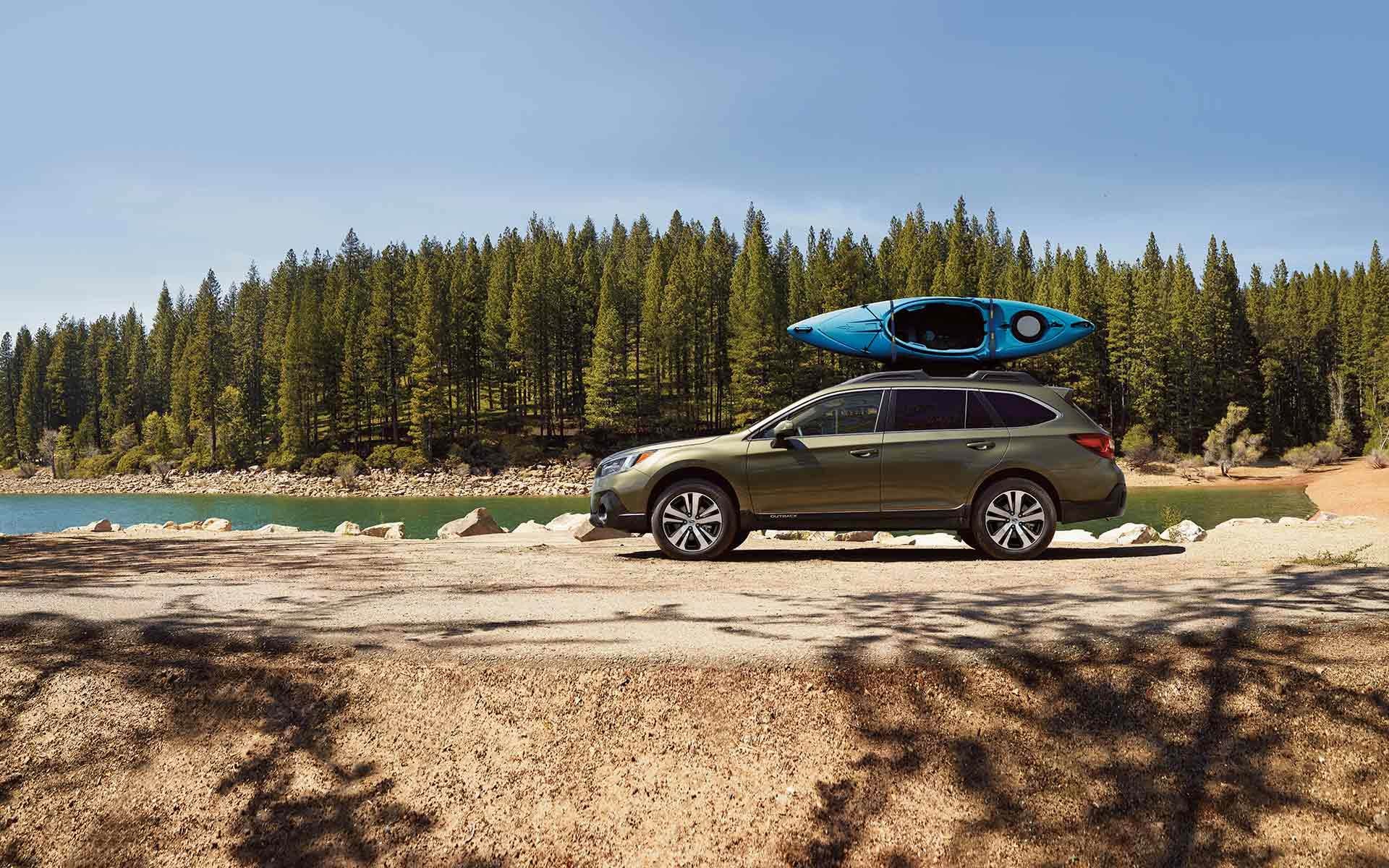 If you're looking for a new Subaru for sale, Heritage Subaru Catonsville should be your dealership of choice. We're very passionate about our vehicles, and to show you just how confident we are of the Subaru brand, we're going to compare one of our flagship models, the 2019 Subaru Outback, against a leading competitor: the 2019 Volkswagen Golf Alltrack.

Performance
The 2019 Subaru Outback and 2019 Volkswagen Golf Alltrack are two vehicles that offer rugged capability. Both come standard with all-wheel drive and feature exceptional driving dynamics. However, the Subaru Outback does one better with the machinery. The standard 2.5-liter engine in the 2019 Subaru Outback churns out 175 horsepower and 174 lb-ft of torque. The Volkswagen Golf Alltrack, by comparison, only renders 168 horsepower in its base powertrain. The Subaru wagon offers a higher-output engine with 256 horsepower and 247 lb-ft of torque; the Volkswagen Golf Alltrack comes standard with the same engine across all trims.

Cargo Space

In addition to performance, the 2019 Subaru Outback comes out on top in terms of interior space. For instance, the Subaru Outback renders 35.5 cubic feet of cargo volume, whereas the 2019 VW Golf Alltrack offers just 30.4 cubic feet. Both models feature a split-folding rear seat, but the 2019 Subaru Outback maintains a greater cargo area with it engaged with 73.7 cubic feet. The Volkswagen Golf Alltrack musters up just 66.5 cubic feet in the same configuration.

Heritage Subaru Catonsville

Has the 2019 Subaru Outback caught your eye? We thought so. Stop by our Subaru Baltimore, MD dealership to take it for a test drive. In more ways than one, the new Subaru Outback has proven to take the cake when pinned against one of its top competitors, the 2019 Volkswagen Golf Alltrack.