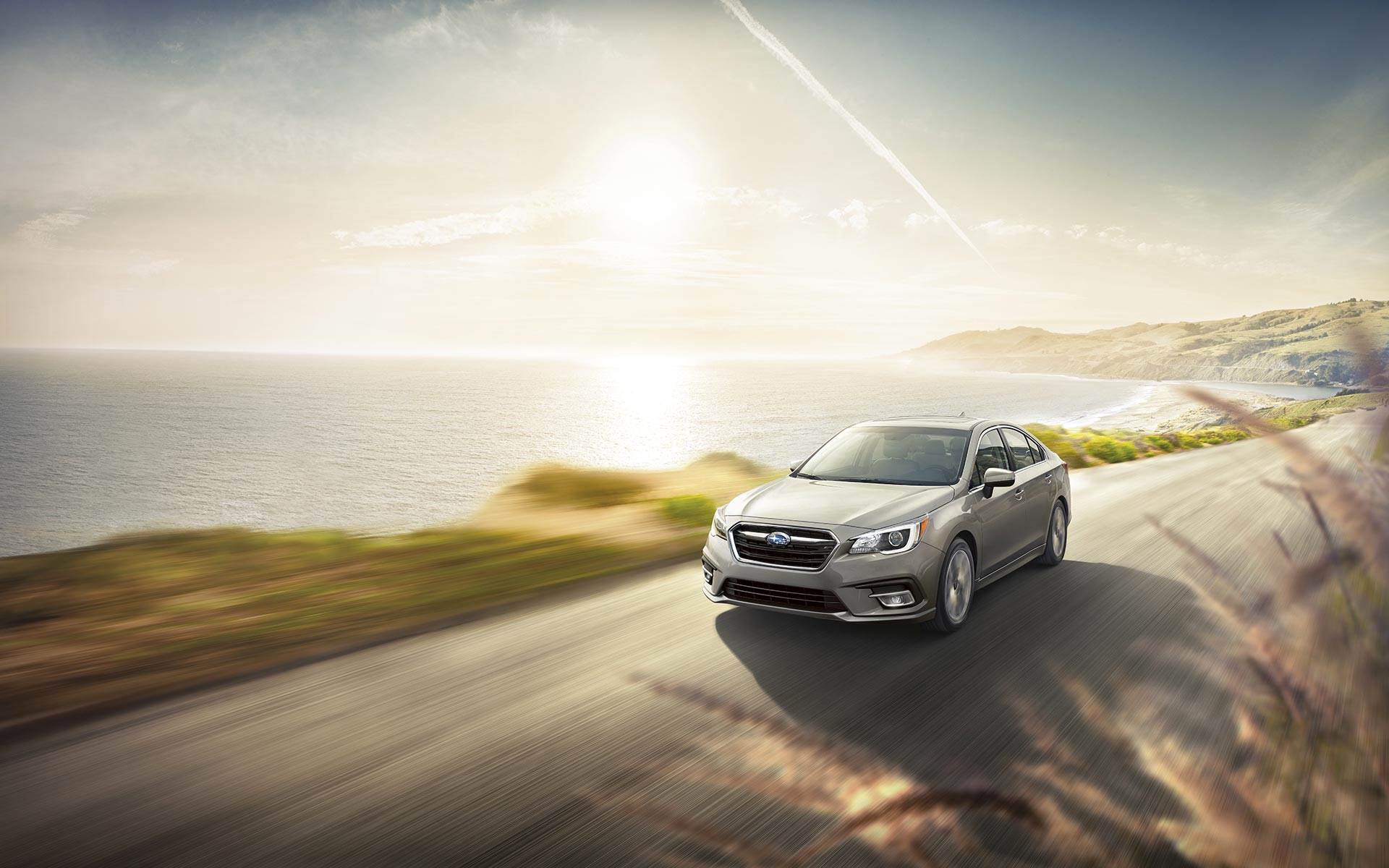 To us, a great Baltimore Subaru dealer ought to be as passionate about the cars they offer. At Heritage Subaru Catonsville, we are big fans of Subaru and the brand, and we aren't afraid to put the value of a Subaru to the test. For that reason, we're excited to put the 2019 Subaru Legacy against the 2019 Chevy Malibu.
Sedans are becoming few and far between as manufacturers turn instead to large and compact SUVs. The 2019 Subaru Legacy and 2019 Chevy Malibu stand directly apart from this trend, proving to drivers that sedans are still relevant. That said, only one can be considered the superior vehicle.
The 2019 Chevy Malibu is a sleek-looking sedan powered by a 1.5-liter four-cylinder engine that puts out a reasonable, but far from impressive 160 horsepower and 260 lb-ft worth of torque. You can boost up engine power marginally to a 250 horsepower 2.0-liter four-cylinder engine, it often doesn't feel like much of an upgrade. Most vehicles today, even sedans, offer a suite of safety features as standard, unfortunately, you won't find that on the Chevy Malibu. While you can still get features like blind-spot monitors and automatic emergency braking, you'll have to pay a fair amount extra.
The 2019 Subaru Legacy, on the other hand, delivers far more value to the table. For starters, the sedan is thrust by a 175 horsepower 2.5-liter four-cylinder engine, which puts out 174 lb-ft worth of torque. You can even upgrade the engine to a 3.6-liter six-cylinder that is responsible for 256 horsepower and 247 lb-ft worth of torque. What makes the 2019 Subaru Legacy even more remarkable is the standard safety package that includes features like lane keep assist, adaptive cruise control, and lane-departure warnings.
While we believe that the Subaru Legacy is the better deal, we urge you to visit our dealership to see for yourself. Whether you're looking for a new Subaru for sale or are looking for some much needed automotive advice, our team at Heritage Subaru Catonsville will ensure all of your bases are covered.