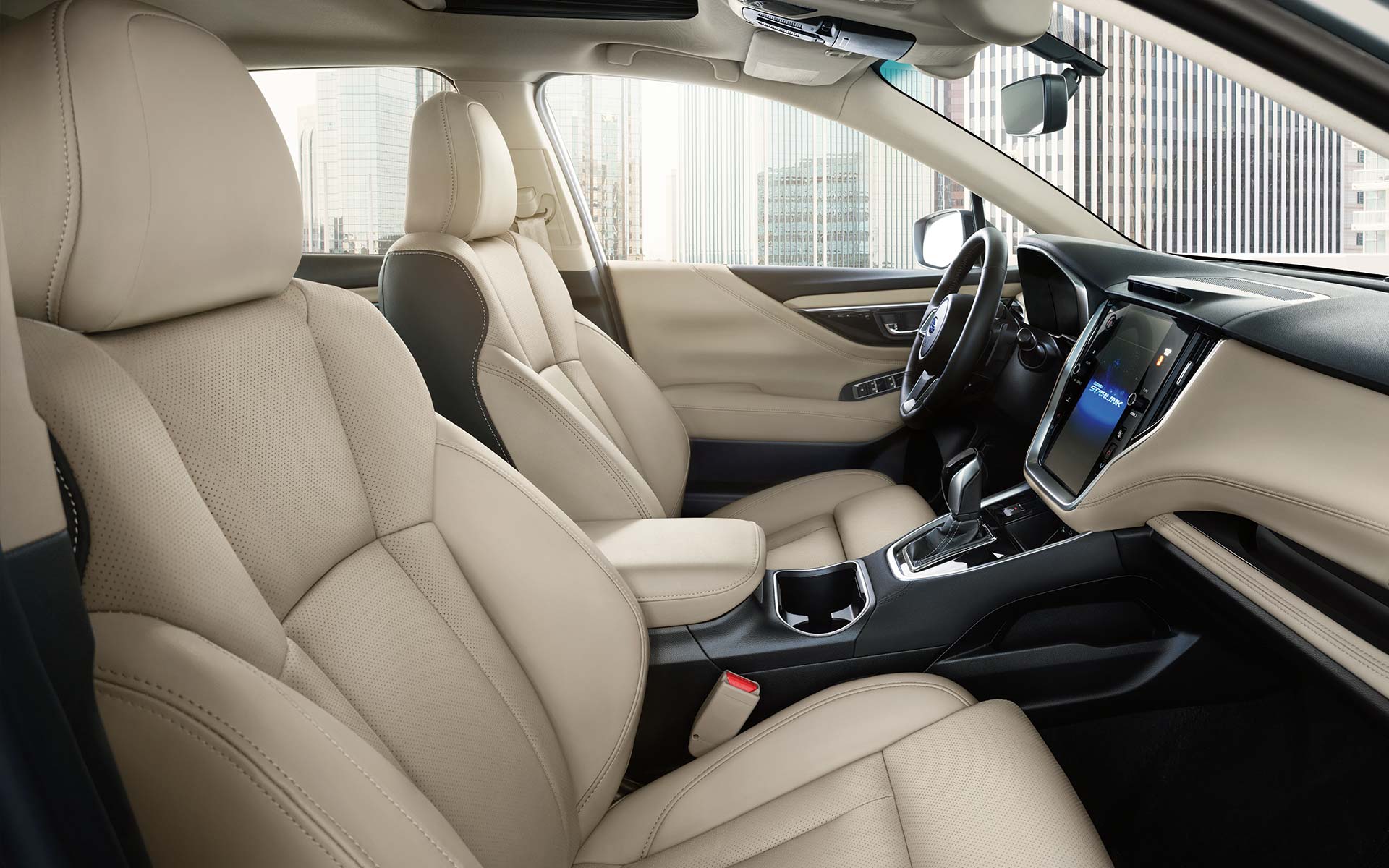 If you're looking for a new Subaru for sale, Heritage Subaru Catonsville should be your first and only pick. We strive to create a seamless and intuitive dealership experience, ensuring that all of your auto-related needs are met in full. Part of being a leading Subaru dealership though means keeping you in the know of all things Subaru.
One of the latest headlines to hit the auto industry is the reveal of the 2020 Subaru Legacy. This sleek crossover is bound to offer responsive handling and the kind of rugged versatility that Subaru is known for. That said, what has really gotten our attention is the level of automotive technology packed in the vehicle.
Automotive tech has changed a lot over the years and has shifted more from practical utility features to features that provide greater awareness of the road, even going so far as to doing part of the drive for you. The 2020 Subaru Legacy is expected to follow in this trend, offering safety systems like adaptive cruise control, forward collision warning, and active lane control as standard via Subaru EyeSight Driver Assist Technology. Higher trim options will also go so far as to alert the driver when they begin drowsing or appear distracted at the wheel, called the DriverFocus Ditraction Mitigation System, which is also class exclusive.
That said, safety isn't the only added bit of tech for the Subaru Legacy. Drivers of the 2020 model can expect to find a sprawling, all-new 11.6-inch touchscreen infotainment display, which is, of course, compatible with Apple CarPlay™ and Android Auto™.
While the 2020 Subaru Legacy has yet to reach our Subaru dealership serving Ellicott City, MD, we're excited to take it out for a spin as soon as it arrives! In the meantime, you can visit Heritage Subaru Catonsville to stay up to date with the latest in Subaru auto news and experience the 2019 Subaru Legacy.