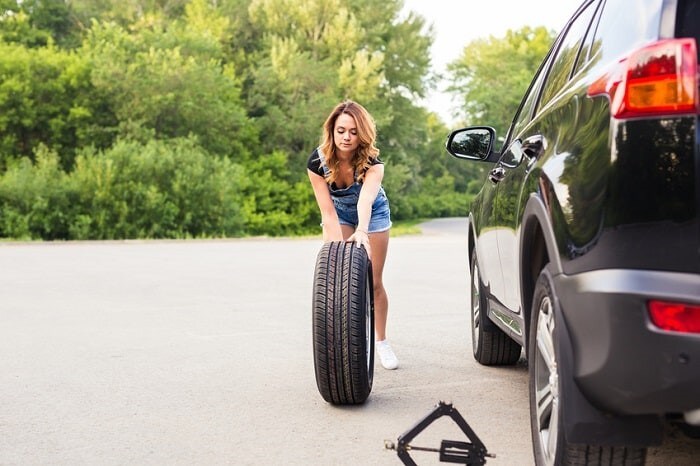 At Heritage Subaru Catonsville, we're proud to be one of the top Subaru dealers in Maryland. We earned our place at the top thanks to our expert service and dedication to customer satisfaction. In pursuit of bettering your driving experience, we're excited to show you how you can avoid popping a tire on the road.
Flat tires are frustrating. One moment you're cruising down the road, the next you can find yourself stranded with a flat tire calling roadside assistance. Fortunately, there are some steps you can take to avoid ever being caught in this troublesome scenario.
For one, it is incredibly important that you keep up with your recommended tire maintenance. Tires may seem durable, but they are far from invincible, and like all other car components, require regular attention. You can tell the wear of your tire by implementing the penny test. All you need is a penny and your tire. Insert the penny facedown into the tread of your tire, and if you can still see the top of Abe Lincoln's head, you're likely due for a tire replacement or rotation.
Unevenly worn tires are prone to popping early. You can avoid uneven wear by rotating your tires every 7,000 to 10,000 miles. Some car care experts simply recommend rotating your tires every other time you receive a professional oil change.
Another thing you can do is to simply be aware of the road when you're driving. Even healthy tires can be made flat by potholes or the occasional stray nail. By avoiding these hazards, you can dramatically lower your chances of popping a tire on the road.
Of course, we also recommend depending on a mechanic you trust for all your auto needs, and you can find just that here at Heritage Subaru Catonsville. Our Subaru service and parts team can install a new set of tires, perform rotations, and ensure that you keep on rolling smoothly for miles to come.