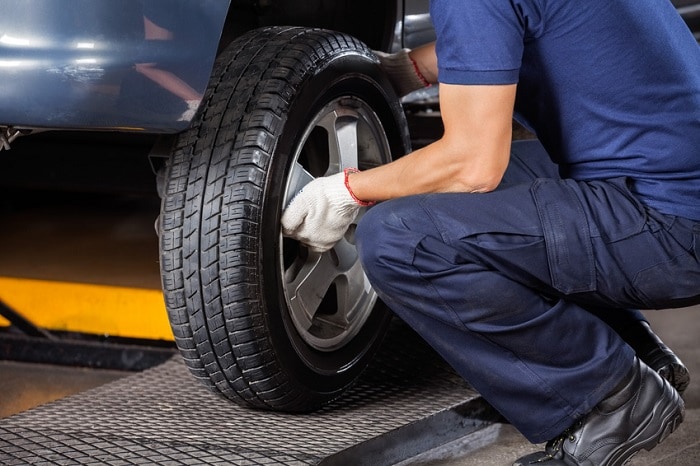 ?
Your tires serve a very important role in your Subaru. Whether you have a new Subaru vehicle in Baltimore, MD or a used, tire care is always important. With routine maintenance and general mindfulness, we can help you maintain safe tires and swap them out when they're on their last legs.
Signs Your Tires Need to be Replaced
Even if you take the best care of your vehicle and observe a strict service schedule at Heritage Subaru Catonsville, your tires will eventually wear out. This is to be expected since your tires take the brunt of abuse on the road.
All tires have an expiration date, but there are some other signals you can look out for to indicate that a tire replacement could be necessary. To start, regular visual checks are important. Be mindful of any tears or abrasions or obvious signs of damage. Our service experts can determine if a patch will suffice or if the tire or tires need to be retired altogether.
Tire tread is another important indication of tire health. You can complete a tread test with a penny or quarter to determine if your tires are wearing evenly.
Along with visual signs of damage, pay attention to other sensory clues like odd noises and vibrations while driving. These are definite signals that it's time to get a closer look from one of our Subaru technicians.
Buy New Tires in Catonsville
If you suspect you need a new tire or a whole new set, your local Subaru dealers in Maryland have you covered. Shop our online tire center, place an order with our parts department, or consult our technicians about the best tires for your driving habits and your vehicle.