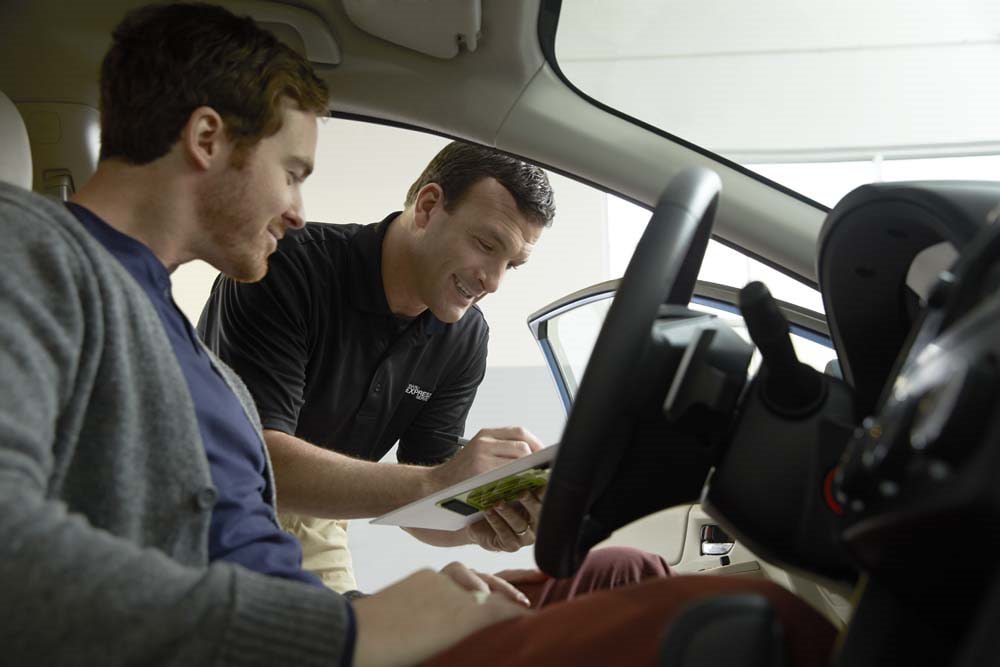 If you get into a collision in your vehicle, the last thing you want to deal with is a hassle at the body shop. Here at Heritage Subaru Catonsville, we offer a service center and body shop, and we make it as simple and stress-free as possible to get the repair that you need. The automotive experts in our Subaru body shop are ready to answer all your questions.
Are You Certified?
Of course, our Subaru body shop is certified! The Subaru brand holds its vehicles to a high standard, and it holds dealership body shops to high standards as well. That means that you can be confident in the repair work that we perform.
What Kinds of Parts Do You Use?
When we make repairs, we only use official Subaru parts. OEM parts are more reliable than a generic component, which means that our repair work holds up over time. They're also guaranteed to last, which generic parts can't promise.
How Long Will my Repairs Take?
The time our repair work takes varies based on how extensive the damage is. Scratches and simple dings might only take a day or two to fix, but some forms of more advanced body work can take one to two weeks. Our repair experts can give you a more accurate estimate when we know exactly what your car needs.
Can I Finance my Repairs?
Sometimes, insurance can't cover the complete cost of body work, which is why we offer repair financing that can help you stress less about how to pay for services at our Subaru body shop. You can apply online for financing and qualify for our 90-day interest waived program.
If you require assistance from a Subaru body shop, there's no reason to go anywhere else. Visit our Subaru dealership in Baltimore, MD and know that your vehicle is in good hands when you need repairs!