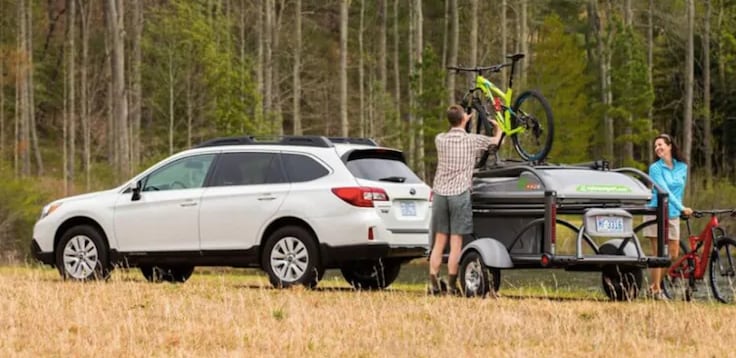 Subaru is an automaker known for its off-road-oriented, go-anywhere lineup of vehicles that are designed to handle both city roads and off-road trails. Here at our Subaru dealership serving Columbia, MD, we know that there are times when you want to tow a trailer, RV, or boat with your Subaru vehicle. Thankfully, Subaru vehicles, especially the new 2019 Subaru Ascent, are equipped to handle the load. Here is a quick guide on how to hook up the trailer and tow it.
The first thing you'll want to do is to make sure that your vehicle is equipped to tow the amount of weight that you're looking to tow. For instance, the 2019 Subaru Ascent can tow up to 5,000 pounds, so anything above that will be a no go. To actually hook up the trailer, you'll first raise the trailer tongue ball socket or coupler to a height to clear the ball. Next, line up the center of your vehicle with the center of your trailer. Make sure to jack up your vehicle high enough so that you have enough clearance. The next step is to lower the tongue coupler socket onto the trailer hitch ball until the full weight of the trailer is on the ball. Finally, close and lock the coupler and run the safety chains.
If this is your first time driving a Subaru vehicle with a trailer attached, you'll want to practice. Visit a large empty parking lot and try maneuvering your vehicle, tight turns, backing up, and accelerating. Also, keep in mind that your vehicle will get worse gas mileage with the trailer attached.
For more tips on attaching your trailer, talk to a dealer here at Heritage Subaru Catonsville.