We've all heard the slogan "Love. It's what makes a Subaru a Subaru." Love is important, but it's not the only thing that goes into every new Subaru car or SUV. There's also careful design, thousands of precision-engineered parts, and a lot of skill. That's why it's important to maintain your old Subaru Impreza or bring your 2018 Subaru Outback for scheduled maintenance. If you live in the Baltimore metro area, there's no better place for Subaru service than Heritage Subaru Catonsville.
Service Essentials
Cars and SUVs aren't as simple as they used to be. On one hand, that means that the days of a quick DIY brake job or radiator change are over. On the other hand, all that new technology also means that if you treat your vehicle right, it's engineered to run for a very long time.
All that technology won't take care of itself. You'll want to make sure you're taking care of the obvious things like your fluids, filters, belts, and hoses. You'll also want to make sure that you're catching the not-so-obvious things, and that's where you'll be especially thankful for the factory-trained technicians at Heritage Subaru Catonsville and the OEM Subaru parts they use.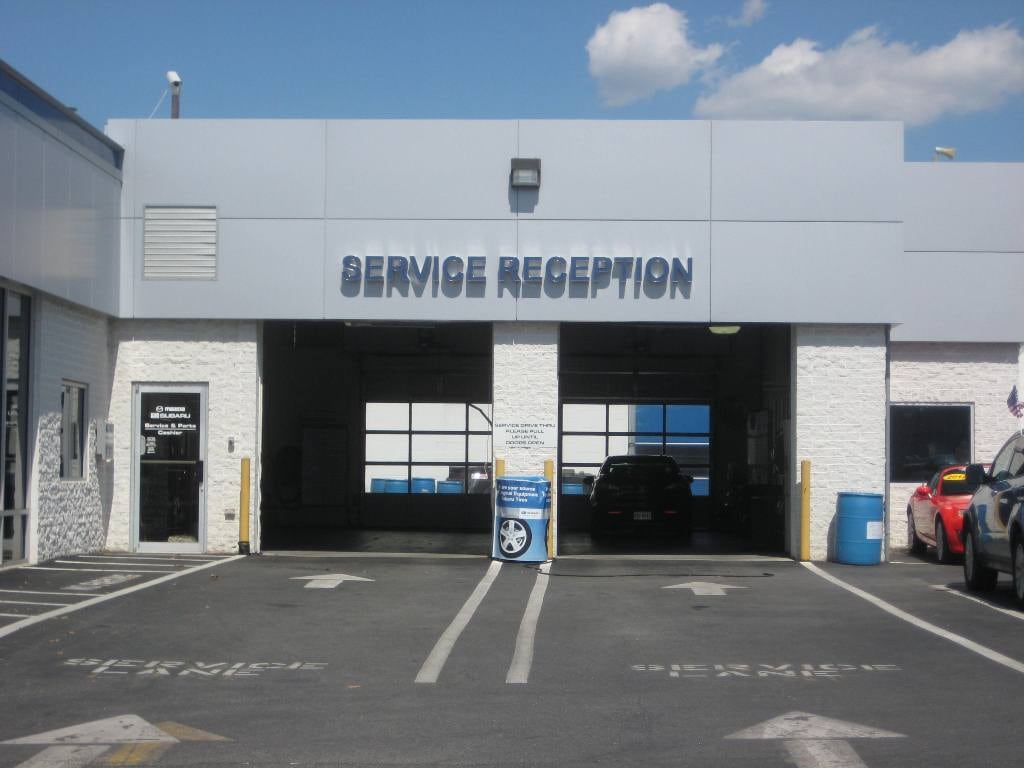 About the Service Center at Heritage Subaru Catonsville
There's a lot more to Subaru service than the occasional oil change or the right tires for your Subaru Forester. We offer a state of the art service center that provides perks that go far beyond the ordinary. We also help keep Subaru service affordable thanks to complimentary multi-point inspections, plus frequent specials on oil changes, brakes, parts, and more. And if you're bringing your vehicle in for service, why not also browse our OEM Subaru parts and accessories to customize it?
Visit the Heritage Subaru Catonsville Service Center
You could go anywhere for Subaru service in the Baltimore metro area. So why Heritage Subaru Catonsville? It's not just our knowledgeable and friendly technicians, the OEM Subaru parts, or the free multi-point inspections. It isn't just the fact that we know your Subaru vehicle inside and out. It's that we take the time to get to know you, and your needs. We go further so that your Subaru vehicle goes farther. Visit us today at 6624 A Baltimore National Pike in Baltimore, MD.